Formula 1
Formula 1
Formula 1
Hamilton wins German GP as Vettel crashes late
Hamilton moved into first place in driver's championship with his fourth win of the season at the German Grand Prix, while Australian Daniel Ricciardo was forced out.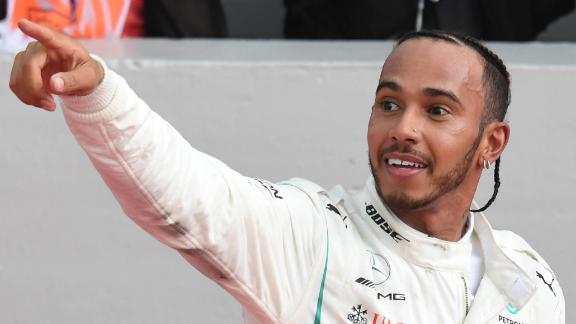 AutoRacing
Hamilton wins in Germany to take over points lead
Sebastian Vettel crashes during the German Grand Prix and Lewis Hamilton beats the rest of the field to come away with the victory.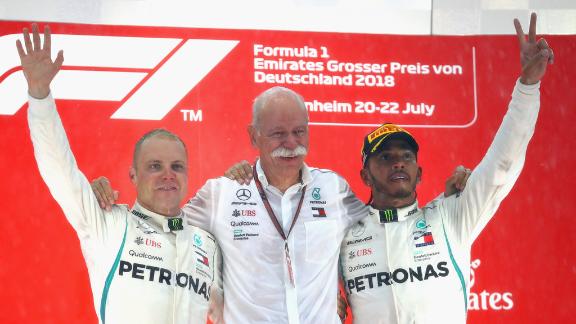 Formula 1
WATCH: How Hamilton ended up under investigation
Lewis Hamilton was called to the stewards for crossing the line between pit lane entry and track in Germany, but received no penalty.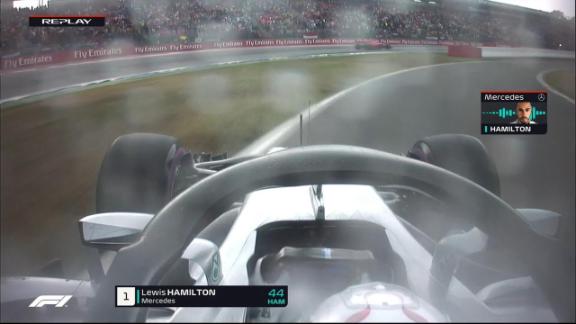 Formula 1
Rain causes chaos at the German Grand Prix
All of the skids and slides from the German Grand Prix, as the drivers struggled to cope with the wet weather.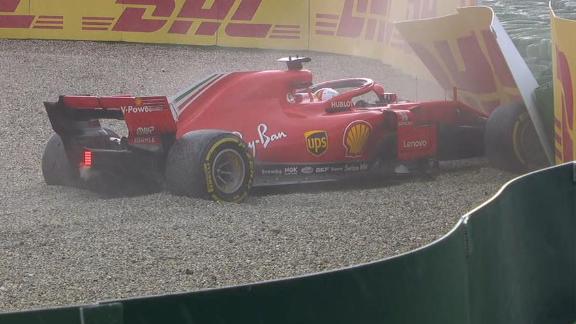 Formula 1
Hamilton: The conditions were perfect for 'business time'
After a surprise win from 14th on the grid, Lewis Hamilton says he never stopped believing he could win the German Grand Prix.
Formula 1
Social story of the German Grand Prix
Relive a thrilling German Grand Prix through the eyes of social media.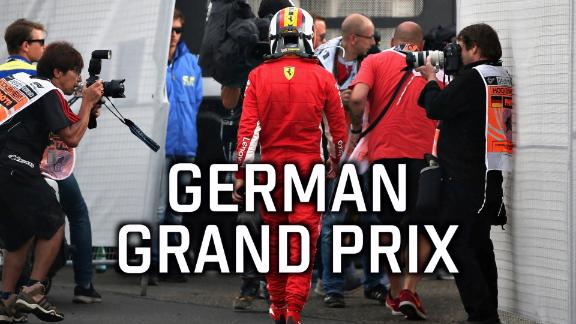 Formula 1
Vettel crashes out of German Grand Prix
Sebastian Vettel suffered the worst possible ending to his home Grand Prix as he hit the wall in Germany.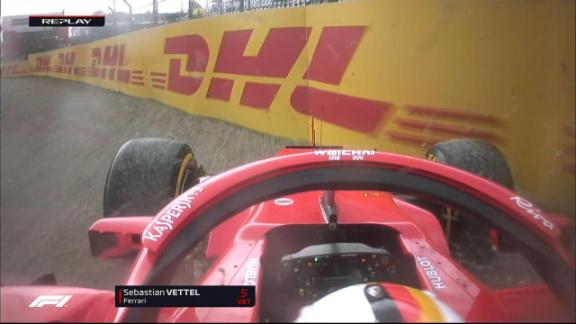 Formula 1
Vettel passes Kimi with help from Ferrari pit wall
Ferrari issues team orders at the German Grand Prix to hand the race lead to Sebastian Vettel.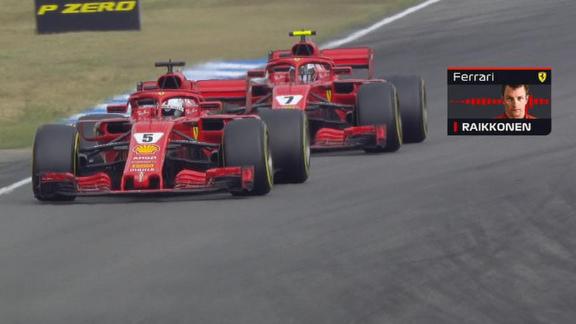 Formula 1
Ricciardo's German Grand Prix ends in disaster
Daniel Ricciardo suffered another premature end to a Grand Prix as he was forced to retire his Red Bull in Germany.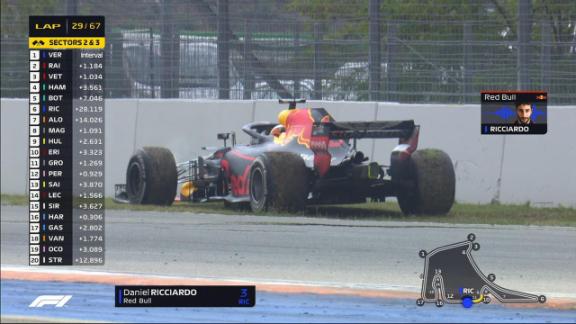 Formula 1
Vettel holds off Bottas to lead German Grand Prix
The opening lap of the German Grand Prix saw Sebastian Vettel hold on to his lead.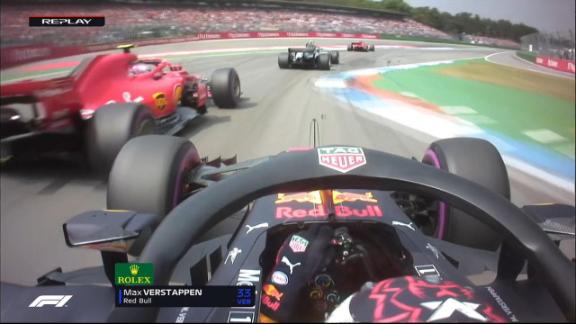 A brilliant reception welcomed Sebastian Vettel as he arrived at the grid. He grew up just down the road from Hockenheim but has never won here - his only German Grand Prix win was at the Nurburgring in 2013. He has a great chance to do that today on what could be it's final appearance on an F1 calendar.
Formula 1
Stanley Bielecki Movie Collection/Getty Images

Maurice Hamilton looks at the remarkable tale behind Steve McQueen's 'Le Mans' film, as revealed in a recently-released documentary.

Phil Cavali Photography

After training for a year, Brehanna Daniels got her shot changing tires in the Trucks and Xfinity races, becoming the first African-American woman to work the pits in a NASCAR Series event.
Customize ESPN