Thomas: We were always under control
Team Sky rider Geraint Thomas speaks after retaining the Yellow Jersey after stage 15 of the Tour de France.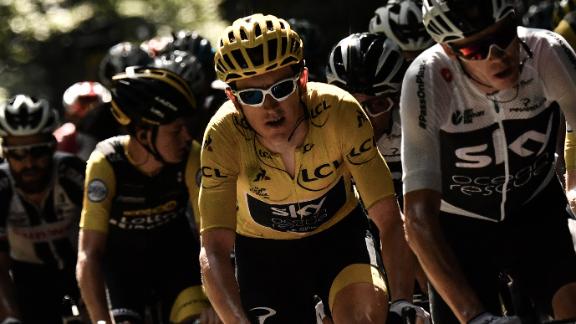 The ESPYs
'Sister survivors' epitomize meaning of courage
The sexual abuse of hundreds of female athletes was put to a stop when a group of brave women came forward to expose it.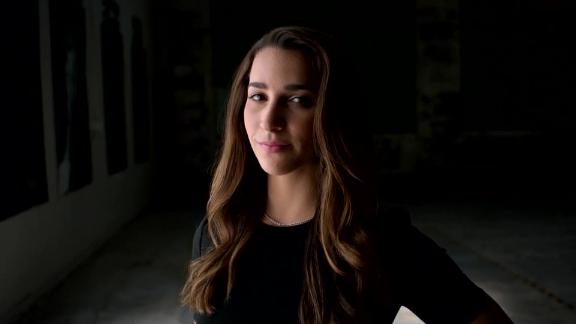 'Sister survivors' show powerful moment of solidarity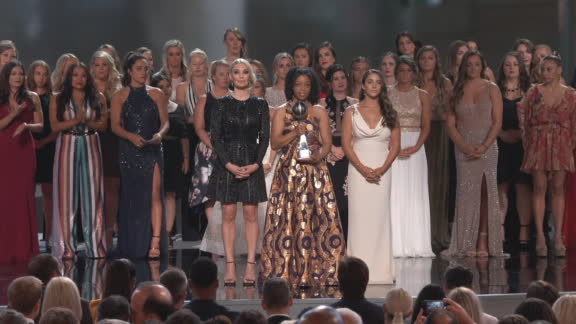 THE ESPYS
Kim wins Best Female Athlete
White takes home Best Olympic Moment award
Shaun White says he still gets chills watching footage of his run from the Olympics and the games were among the best moments of his life.
USA Women's Hockey wins ESPYS Best Game
The United States Women's Olympic hockey team accepts the award for Best Game at the 2018 ESPYS.
Rippon compares unique outfit to sports
Adam Rippon says he tries to have fun with his wardrobe and "just goes for it" with his outfit like he would on the ice.
The story of Lais Souza
Watch "Enhanced" on ESPN+
Must Reads: Tour de France
Softball Worlds
Complete Coverage: Warrior Games
Warrior Games provide inspiration to many
Jon Stewart sits down with four athletes who are competing in the Department of Defense Warrior Games to discuss what the games mean to them.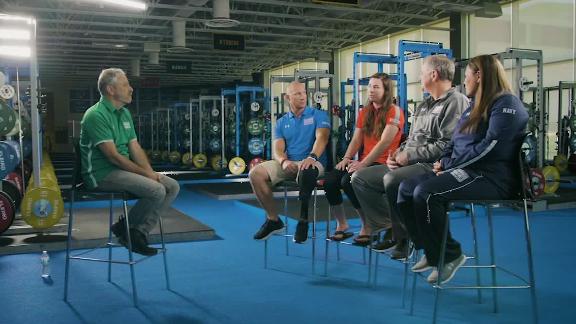 Nassar survivor Lemke hoping for change after MSU settlement
Larry Nassar victim Lindsey Lemke breaks down the process leading to a $500 million settlement from Michigan State to survivors of Nassar's sexual abuse.
Nassar survivors will be paid an average of $1.28 million
ESPN investigative reporter John Barr expects the $500 million settlement from Michigan State to come from a combination of insurance and bonds.