Schofield hits 6 threes in upset of No. 1 Gonzaga
Admiral Schofield was on fire and knocked down six 3-pointers, including the game winner to help Tennessee to victory.
Schofield's go-ahead 3 knocks off No. 1 Gonzaga
Admiral Schofield's 3-pointer late in the fourth quarter is the difference for Tennessee as it defeats top-ranked Gonzaga.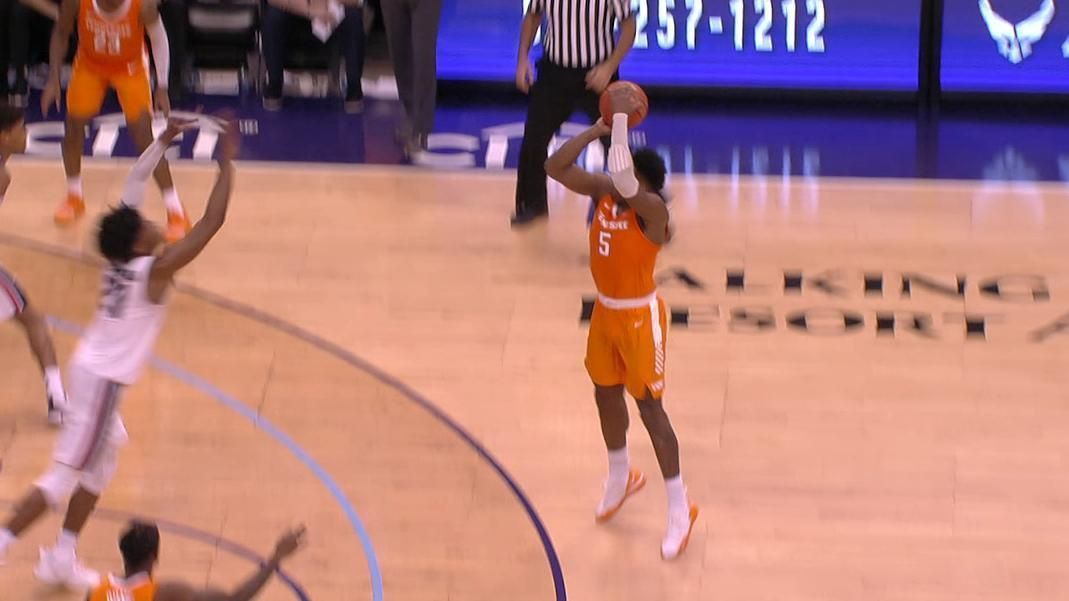 Schofield banks in 3 to give Tennessee lead
Tennessee's Admiral Schofield banks in the 3-pointer from the top of the key to give Tennessee the lead late in the game.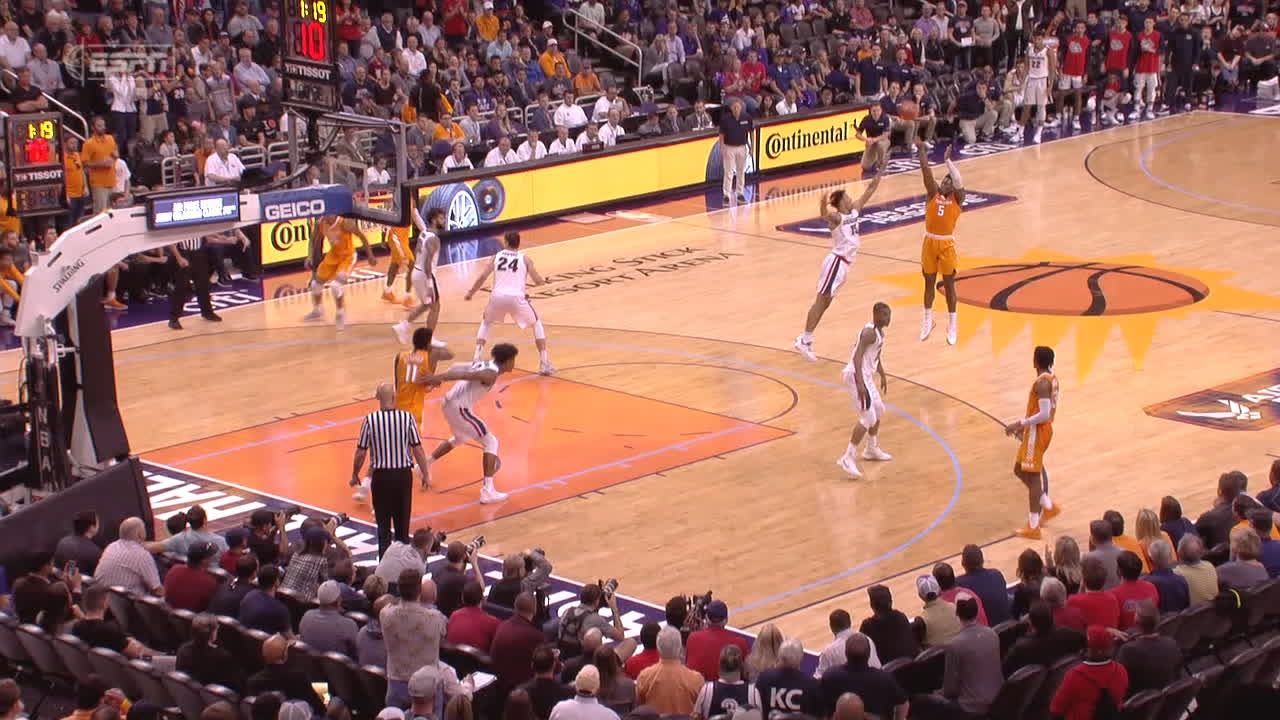 Schofield and Norvell trade 3-pointers
Tennessee's Admiral Schofield knocks down the 3, which is immediately followed by Gonzaga's Zach Norvell Jr. hitting a 3.
Gonzaga's Clarke says NO with big block
Yves Pons goes tries to dunk but he is quickly blocked by Gonzaga big man Brandon Clarke.
Tennessee's Bowden knocks down jumper at the end of the half
Tennessee guard Jordan Bowden hits the big time jumper over the defender giving Tennessee the lead at the half.
Kispert drains 3 to extend Zags' lead
Gonzaga forward Corey Kispert gets the pass from Josh Perkins and knocks down a 3-pointer in the corner.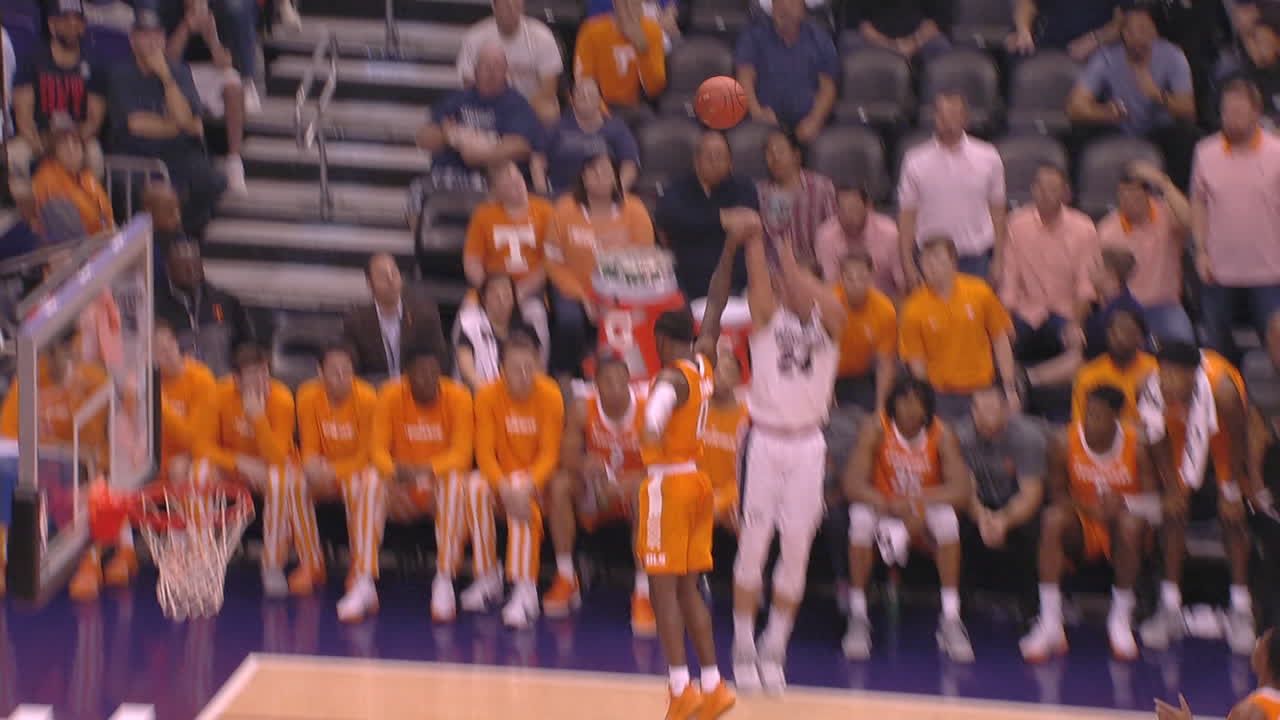 Gonzaga's Clarke converts sweet layup
Gonzaga big man Brandon Clarke drives baseline and puts in the nice up-and-under layup.
RJ Barrett, Zion Williamson fuel Duke past Yale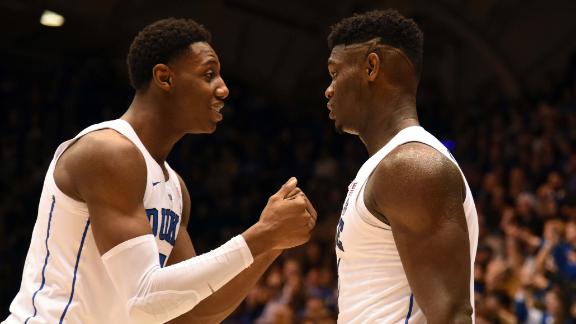 Customize ESPN
Brian Rothmuller/Icon Sportswire

Which prospect is the most college ready in the 2019 class? Who's the best NBA prospect? Who is the most athletic? We answer those questions and more.
Robby Klein for ESPN

Can Memphis' favorite son restore the Tigers to their former glory?
Brett Rojo/USA TODAY Sports

School and its former coach are feuding over his firing in March and how it contrasts with the treatment of Jim Calhoun.
ESPN Fan Shop
Powered By