U.S. Open: Latest Video
Koepka calls back-to-back U.S. Open wins 'extraordinary'
Brooks Koepka explains the challenges of winning the U.S. Open two straight years and jokes about not getting his dad a Father's Day gift.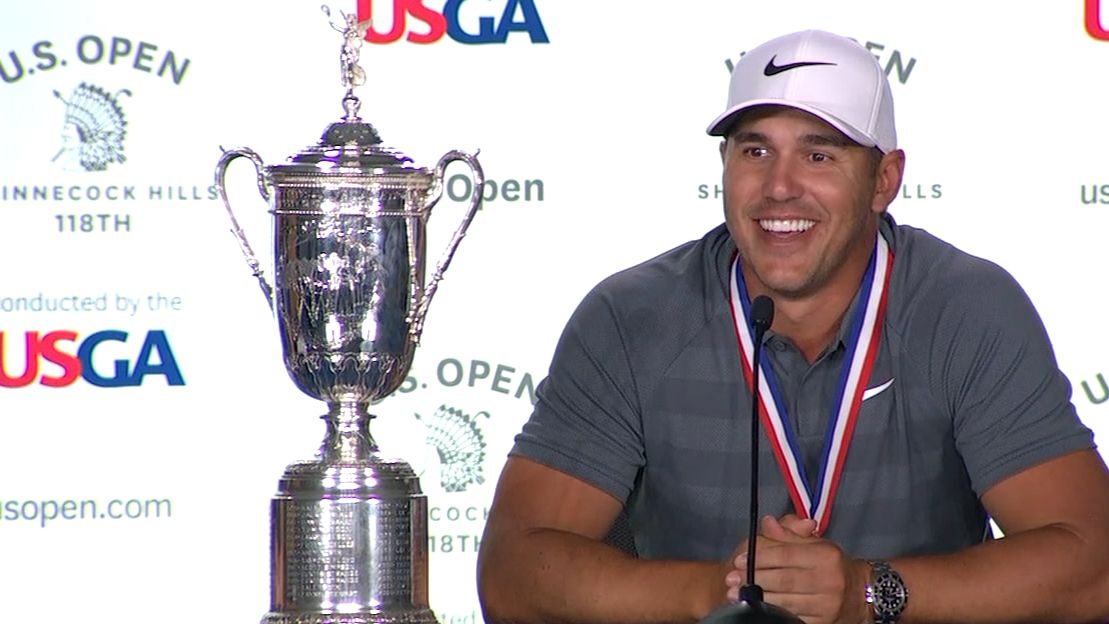 Fleetwood ties lowest round ever at U.S. Open
Tommy Fleetwood sinks a 30-foot birdie on the 15th hole for his eighth birdie. Fleetwood ties the lowest final-round score in U.S. Open history with a 63.
Koepka wins U.S. Open for 2nd straight year
Brooks Koepka taps in on 18 to win back-to-back U.S. Open championships, the 1st man to do so since Curtis Strange in 1988-89.
Mickelson redeems himself with par on 13 and rejoices
Phil Mickelson comes back with a par on the 13th hole during his final round after carding a 10 and hitting his still-rolling putt the day before.